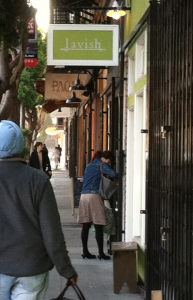 Visit Me In The Heart Of Hayes Valley.
Hayes Valley is a quaint and fashionable neighborhood with easy access to public transportation and area highways. Meet up at the local cafe or ice cream stand to reconnect with one another before session. Sample one of the excellent nearby restaurants or unique bars to debrief once your session has ended.
You Can Easily Schedule Your Appointment
Click here to go to my online scheduling system.
Phone & Email
415-902-2039
Address:
538 Hayes Street (Between Octavia Boulevard & Laguna Street)
San Francisco, California 94102